Tigers run over Zebras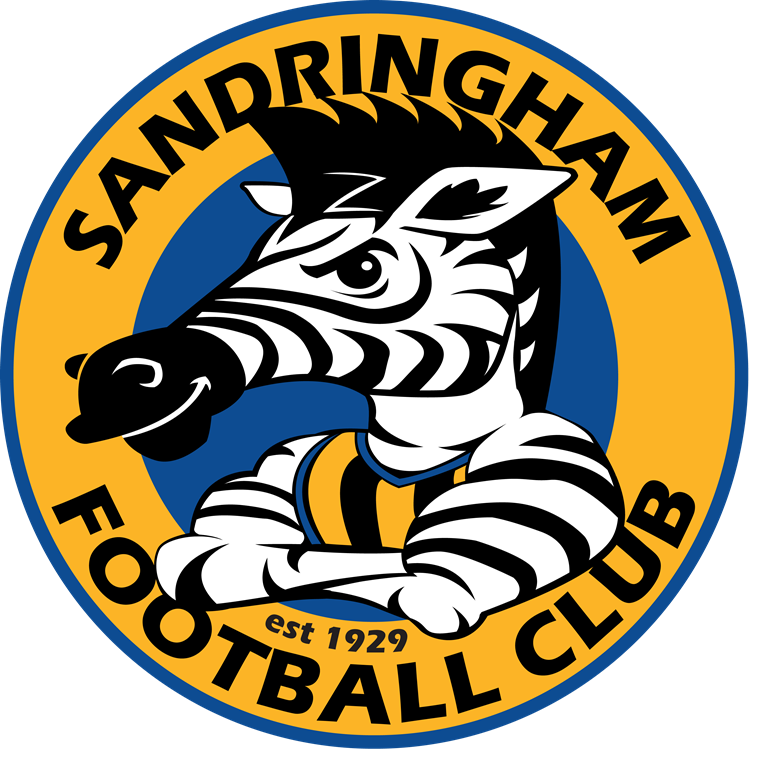 22/05/2018
RICHMOND 3.3 4.7 10.9 14.14 (98)
SANDRINGHAM 2.1 3.6 4.6 4.9 (33)
GOALS
Smith, Weickhardt, Goddard, Longer.
DISPOSALS
White 33, Seccull 30, Lamb 26, Noone 19, Paton 19.
Sandringham have suffered their fourth loss in a row, this week at the hands of Richmond out at Beaconsfield on Saturday. Despite managing to keep up with the Tigers during the first half, the Zebras kicked just one goal in the second half and went down by a total of 65 points.
Going against the wind in the first quarter made it difficult for the Zebras to move the ball forward and actually score. The intensity from both sides was evident, and it seemed as though it would be a tight tussle.
Strong forward pressure from Dylan Weickhardt was crucial early on, and eventuated in a good goal in the second quarter.
Goals in the first half also came from Hugh Goddard and Billy Longer. However, that seemed to be where it ended for the Zebras, as they conceded 10 goals in the second half, and scored just the one.
In the third quarter the Tigers hit the board early, scoring a goal within the first two minutes. They again had the wind, and were able to capitalise on the opportunities presented, scoring six goals to one.
Small forward Nathan Smith's efforts after a quick clearance, midway through the third quarter resulted in the Zebras' only goal for the second half.
Brandon White had another standout performance, with 33 disposals. He moved it well out of Sandringham's defensive 50 when the opportunity presented itself and stood strong as part of a battered backline.
Brede Seccull was again in Sandringham's best, getting 30 touches for the day and 11 clearances from stoppages, also laying 5 tackles.
In injury news, St Kilda's Nathan Freeman suffered an injury to his AC joint in the first quarter and will undergo further testing during the week.
Sandringham will be looking to end their four-game losing streak this Sunday, back home at Trevor Barker Beach Oval when they take on Werribee at 2pm.