Three Zebras nominate for the AFL's mid-season draft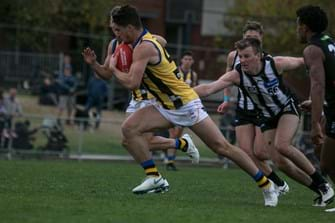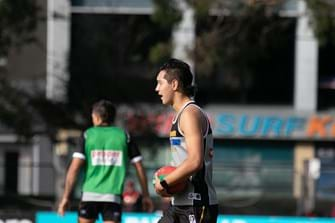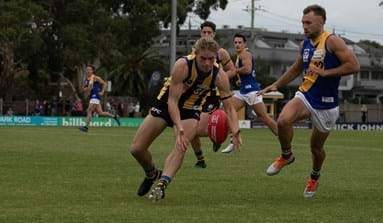 24/05/2019
Three Sandringham Zebras players have nominated themselves for the upcoming AFL mid-season Rookie Draft, to take place on Monday (27/05) night.

Zebras captain Brede Seccull and the two youngsters Jackson Hille and Kai Owens, are the three players who are hoping to get a chance at playing on an AFL list for the remainder of the 2019 season.

Seccull, in his second year at the club since making the move from the SANFL, has led the team to a 3-3 record to start the season.

Seccull is averaging 21.0 disposals in six games. His tackling pressure in the midfield is shown from averaging 5.2 tackles and has been able to go forward and kick a couple of goals.

Hille has been a stalwart in the Zebras lineup throughout this season and sees himself averaging 10 disposals a game. Complimenting his disposals are his 3.3 marks a game.

Owens has seen it harder to cement his spot in the Sandringham lineup this year but has contributed well by averaging just under 10 disposals in three matches. His best game of the season came in Round 2 against Box Hill where he kicked 1.2 with four marks and two tackles.

There were a total number of 307 players from various state leagues around Australia who put their hand up for the mid-season draft.

For a player to be eligible he would have either had to nominate for a past season's draft or been on an AFL list previously.

Spots on an AFL list will be hard to come by with 20 picks from 14 of the current 18 teams having an available position on their list to fill.