Stephen Tahana Signs with the Zebs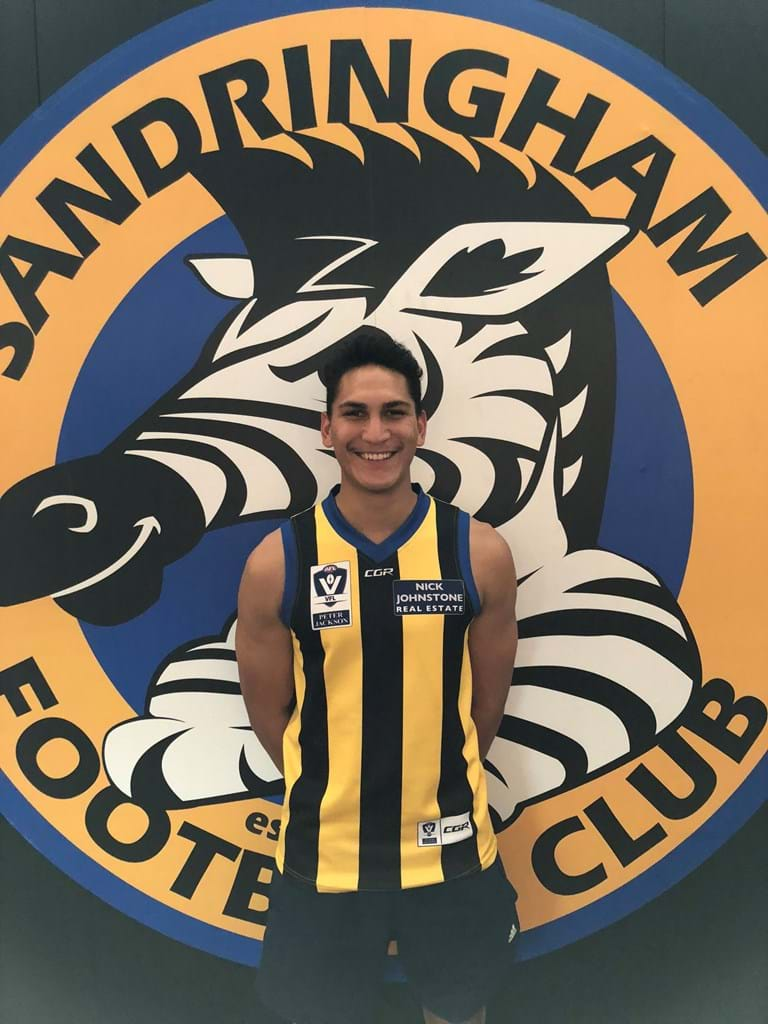 12/11/2018
Sandringham Football Club is excited to announce another recruitment, this time in former Collingwood VFL defender Stephen Tahana.
Recruited to Collingwood two years ago from South Australia, the 21-year-old utility played four games for the Magpies in 2018, racking up a total of 35 possessions, with an average of nine per match.
Stephen is excited to get amongst the action at Trevor Barker Oval, with a fresh start in football being an enthusing opportunity.
"I'm excited to get the opportunity to play for a club like Sandy. Can't wait to meet the boys and finish pre-season."
"I'm also excited to be in a new environment, and also to play alongside the likes of Brede Seccull and Jimmy Sziller. I hope to get more opportunity at Sandy and possible have success in the coming season."
The club can't wait to get the chance to play some new blood next season, looking towards a successful 2019.