Northern Blues vs. Sandringham Round 20 Match Preview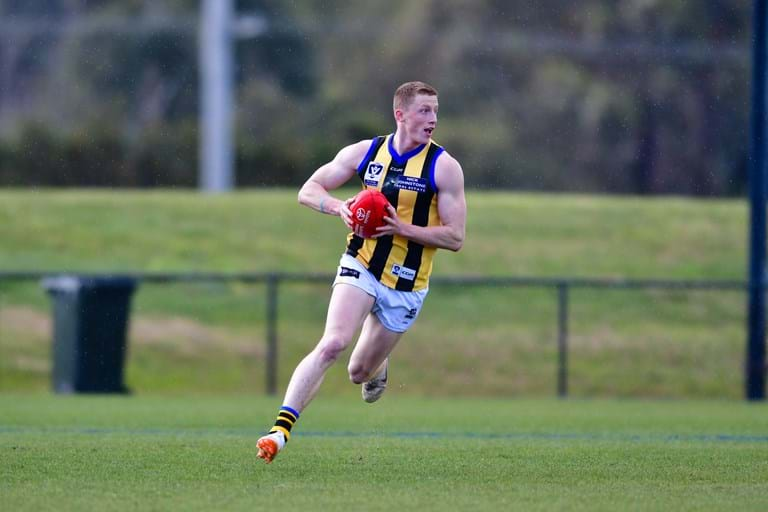 17/08/2018
Peter Jackson VFL Round 20
Northern Blues vs. Sandringham Zebras
Preston City Oval, Preston
2:00pm Saturday August 18, 2018
Last Time They Met: Round 6, 2017 –
Northern Blues 17.11 (113) DEF
Sandringham 10.15 (75)
After an impressive effort, but heart-breaking loss to Casey last week, the Zebras have something to prove this week as they take on the Blues.
This game will be used as a rules trial in the VFL by the AFL's Competition Committee, in an effort to reduce congestion in the game. The extended goal square and 6-6-6 formations at centre bounces which have been trialled in recent weeks will be in effect. As well as boundary throw-ins inside the 50m arcs taking place five metres into the field of play this time.
Despite both teams being out of finals contention, Sandringham need to get the win for their own pride and integrity for the game.
IN: T Laumets, N Smith, S Fisher, N Freeman, H Clark, L Verma.
OUT: H Goddard, L Austin.
| | | | |
| --- | --- | --- | --- |
| B | M Cook | J Hille | B White |
| HB | O Clavarino | D Joyce | S Gilbert |
| C | E Phillips | K Answerth | D Weickhardt |
| HF | R Connellan | H McLean | M Weller |
| F | J Haidon | T Lamb | N Smith |
| R | S Fisher | B Seccull | L Dunstan |
| Int | H Clark | N Coffield | N Freeman |
| | D Langlands | T Laumets | D Minchington |
| | J Noone | L Verma | |
| 23P | K Owens | | |