Kai Owens Signs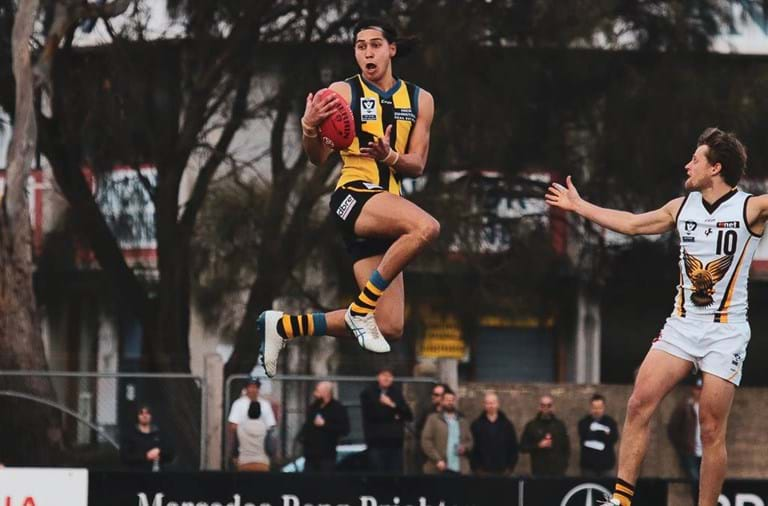 8/11/2018
Sandringham Football Club is excited to announce the signing of young gun Kai Owens for season 2019. Kai played six games for the Zebras in the 2018 season, averaging five kicks and three tackles per game.
Owens is eager to get on the track for the year, and is keen to start the season.
"I'm very pleased to have signed with the Zebras for 2019. I was lucky enough to play a few games this year, and I really enjoyed the culture and professionalism down at Sandringham," Owens said.
"I think the club is heading in the right direction by having a strong connection with the community, and also the growing affiliation with St Kilda. I hope next year we can have greater team success, and really push for finals."
"Personally, I want to play consistent footy, and maximise my versatility by playing multiple positions. Looking forward to getting into pre-season, to prepare for a big season."
The players and coaches are keen for the beginning of pre-season as the team is coming together nicely.