Collingwood Magpies vs. Sandringham Round 21 Match Preview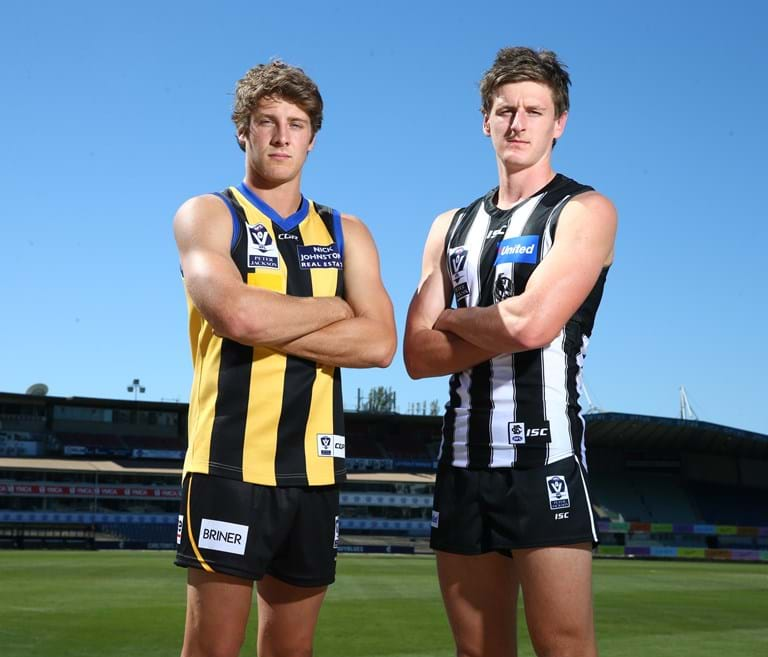 24/08/2018
Peter Jackson VFL Round 21
Collingwood Magpies vs. Sandringham Zebras
Victoria Park, Abbotsford
11:00am Saturday August 25, 2018
Last Time They Met: Round 7, 2017 – Collingwood 14.8 (92) DEF Sandringham 11.12 (78)
Sandringham will be hoping to finish their season with a win this week, despite not qualifying for finals, as they take on Collingwood on Saturday morning at Victoria Park.

The Magpies are pushing for top four, which means they will be wanting a big win to boost their percentage for the second chance.

The Zebras will have to dig deep to stop them, and will undoubtedly be heading into this match with nothing to lose and with their pride on the line.

If you can't make it down to Victoria Park on Saturday morning, the match will be streamed live on the VFL website.
IN: B Acres, J Gorman, T Laumets, S Gilbert, J Sziller, D Armitage, D Minchington, T Thompson, B Bailey, L Butler, S Sofronidis, H Goddard, L Verma.
OUT: K Answerth, N Smith, D Langlands, N Freeman, B White.
| | | | |
| --- | --- | --- | --- |
| B | D Joyce | H Goddard | J Noone |
| HB | S Gilbert | O Clavarino | J Hille |
| C | N Coffield | D Armitage | M Cook |
| HF | D Minchington | T Laumets | J Sziller |
| F | B Bailey | T Lamb | J Haidon |
| R | H McLean | L Dunstan | H Clark |
| Int | B Acres | L Butler | R Connellan |
| | S Fisher | J Gorman | K Owens |
| | E Phillips | B Seccull | T Thompson |
| | L Verma | D Weickhardt | M Weller |
| 23P | S Sofronidis | | |