Casey vs. Sandringham Round 19 Match Preview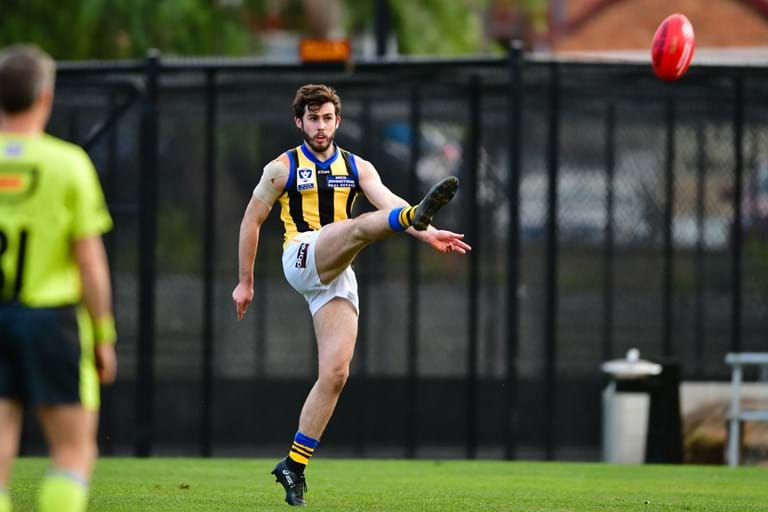 10/08/2018
Peter Jackson VFL Round 19
Casey Demons vs. Sandringham Zebras
Casey Fields, Cranbourne East.
2:00pm Saturday August 11, 2018
Last Time They Met: Round 16, 2017 – Sandringham 12.11 (83) DEF BY Casey 14.9 (93)
Following the bye, Sandringham will take on the in-form Casey this week on Saturday. With just three more matches left of the home and away season, there is a lot of pride riding on this match for the Zebras, despite finals becoming almost impossible in recent weeks.
Casey have lost only two games this year, and will go into this match feeling confident, but if they play like they have it already won, the Zebras will make them regret it.
If you can't get to Casey Fields on Saturday afternoon, be sure to follow our social channels for live updates throughout the day.
IN: O Clavarino, L Austin, H Clark, L Dunstan, S Gilbert, M Weller, N Coffield, B White.
OUT: B Paton, B Rice, K Nissenbaum, N Freeman, B Long.
| | | | |
| --- | --- | --- | --- |
| B | O Clavarino | D Joyce | J Noone |
| HB | N Coffield | H Goddard | B White |
| C | D Langlands | K Answerth | E Phillips |
| HF | R Connellan | T Lamb | D Minchington |
| F | J Haidon | N Smith | D Weickhardt |
| R | H McLean | B Seccull | M Cook |
| Int | L Austin | H Clark | L Dunstan |
| | S Gilbert | J Hille | M Weller |
| | J Sziller | | |
23P K Owens