Fevola, Swan & Newman take over Sandringham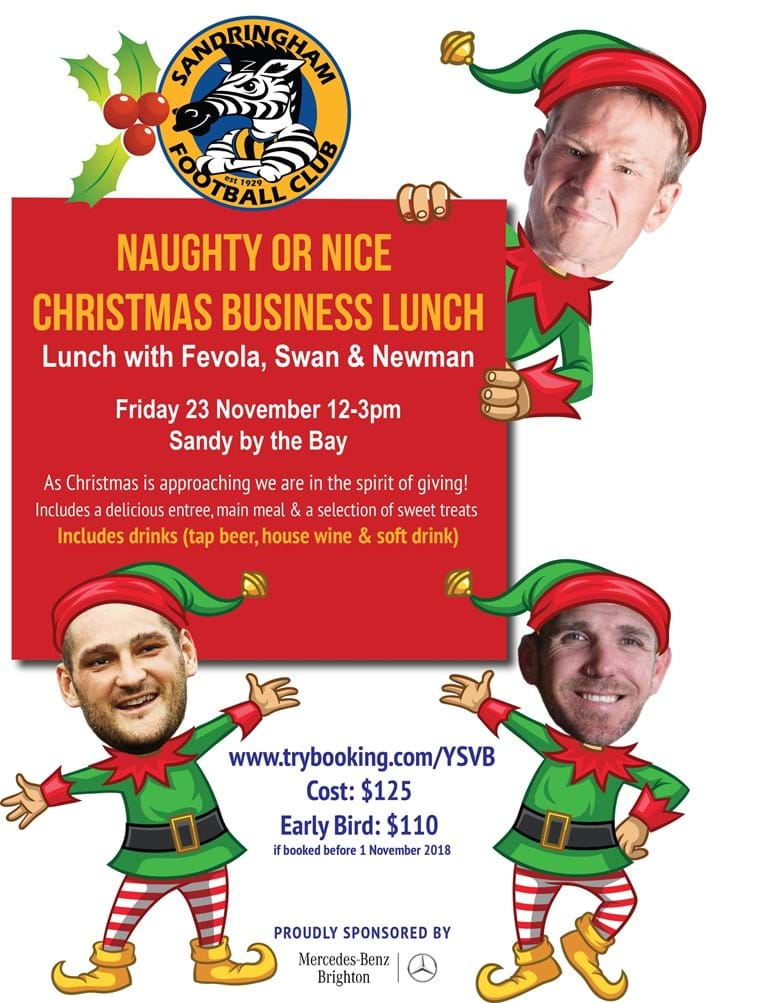 10/10/2018
Sandringham Football Club is extremely excited to announce Sandy by the Bay will play host to the last Coterie Lunch of the year and will feature special guests Brendan Fevola, Dane Swan and Sam Newman.
There may be no better way to enter the Christmas period with a business lunch alongside some of the most controversial figures in football. This entertaining afternoon is guaranteed to be full of laughs and incredible stories.
What more? Your ticket is all inclusive with a 3 course meal and drinks! For the early bird price of $110 you will not find a better bargain!
Don't miss your tickets for this fantastic event. It'll make a fantastic gift for your loved ones!