Join us for Lunch - Footy is Back!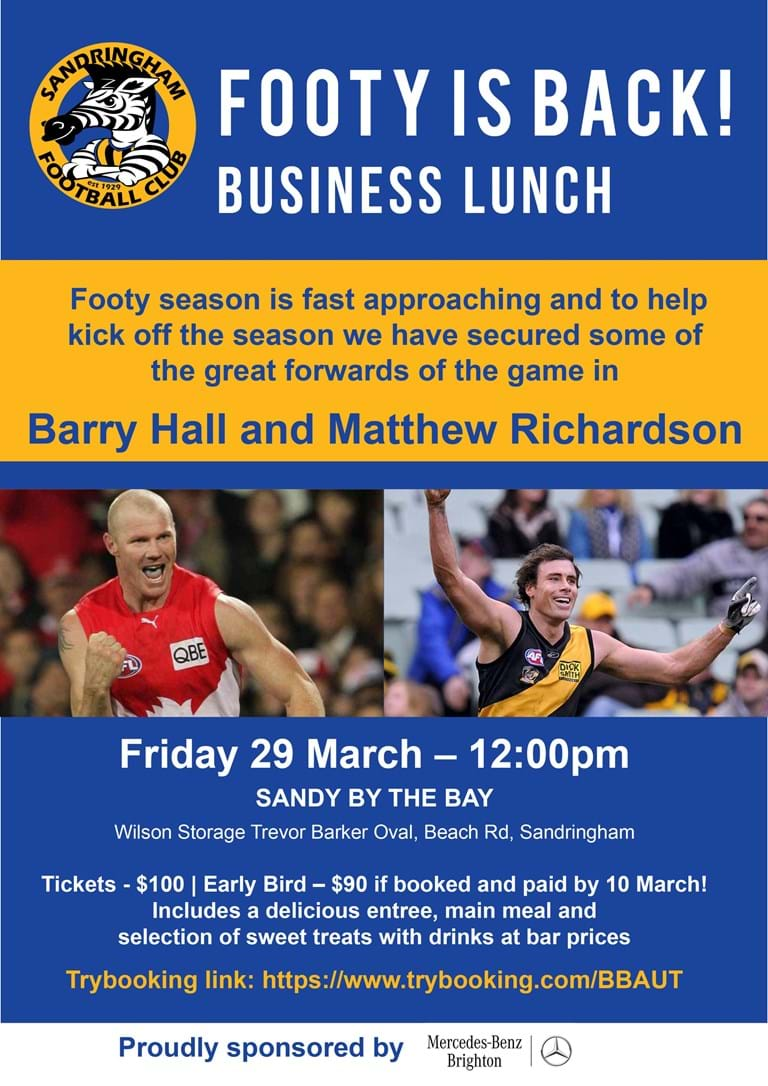 22/02/2019
Footy is back! And to celebrate, we're hosting lunch with some of the biggest forwards the game has seen in Barry Hall and Matthew Richardson!

The two have combined for over 1500 AFL goals, and will be your special guests to our Footy is Back! Business Lunch.

Each ticket includes a delicious entree, main meal and selection of sweet treats with drinks at bar prices.

Date: Friday 29th of March 2019.
Time: 12:00pm.
Venue: Sandy by the Bay - Wilson Storage Trevor Barker Beach Oval.
Tickets: $100.