Ex Dragons Seaton and Jones sign on for 2019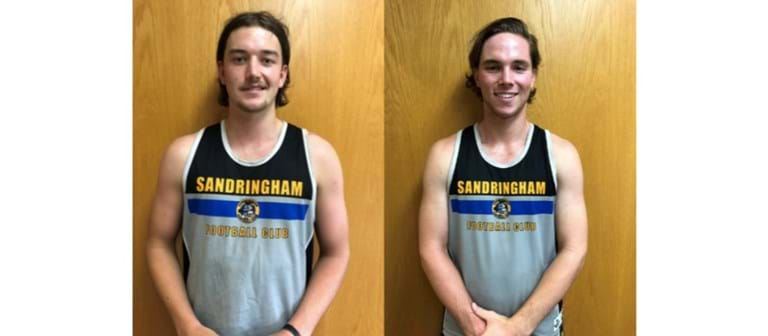 2/2/2019
The Sandringham Football Club is proud to announce the recruitment of two ex-Dragons to the Club. Ball magnet Callum Jones and smart, hard working Anthony Seaton will join the growing list of Zebras players going into the 2019 season.
The opportunity is exciting for both footballers, and it is not one that either of them are looking to take for granted.
"After last year having an average start to that season, I'm glad to have another chance at this top level in Victoria. I would love to be drafted one day but playing the best standard I can and continuing to improve", said Seaton.
Both boys are enthused by the chance to play some quality football with some incredibly talented athletes at the Zebras, including AFL players each week.
"I'm most looking forward to playing with the Saints players and learn from them and others who have played in the competition for a while", Seaton added.
"It'll be great to have such a good group of boys around me. I'm hoping to play some games and take my football to another level. I'm most looking forward to transitioning to club football from the talent program system", said Jones.
With pre-season well and truly underway for 2019, the boys will be right in the thick of it from day one.