Inaugural Annual Sandringham Festival - We need your vote!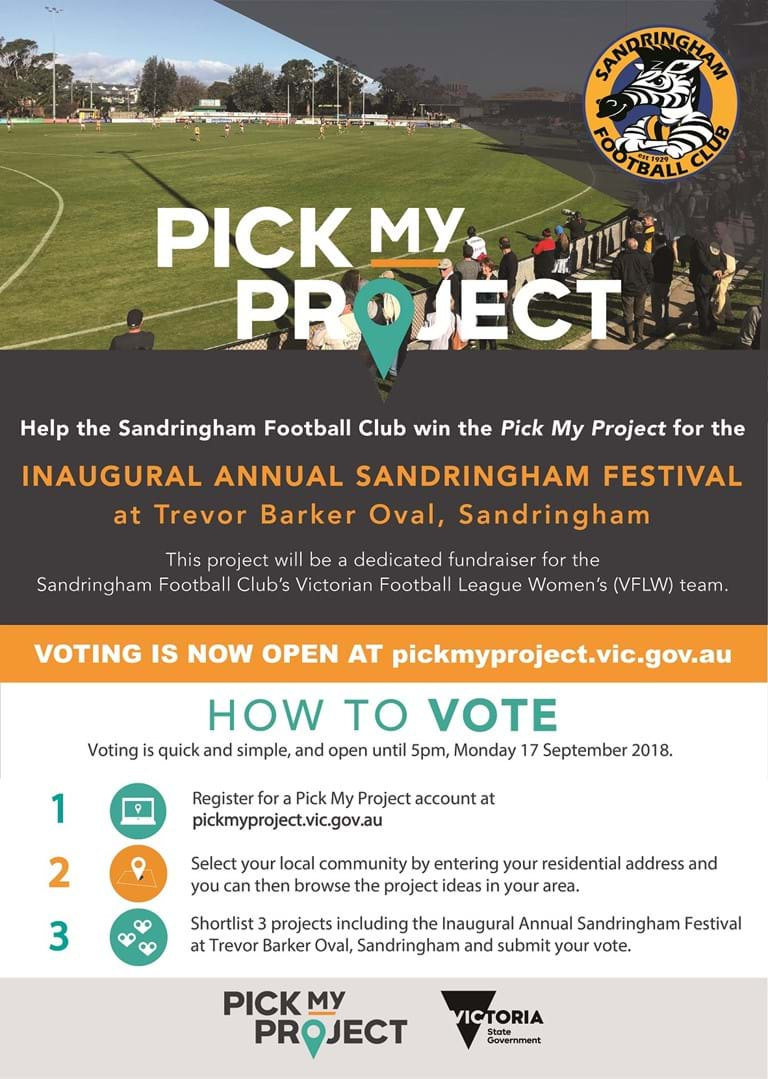 14/08/2018
We need your help to fund our VFLW program for 2019 and voting for our Pick My Project is all you have to do!
This program is a dedicated fundraiser for our Sandringham VFLW team next year!
The inaugural Sandringham Festival, set to happen at our home of Trevor Barker Beach Oval, will run from late morning to late evening on Sunday 3 February 2019.
There will be a number of activities throughout the day, including:
- Food trucks
- BBQ
- Live music and,
- Kids activities!
It is proposed that food and beverage stations would be around the venue. A stage would be on the ground to facilitate live entertainment. Kids activities such as a jumping castle and bubble soccer would also be on the ground. The event would then become an annual one after 2019!
Please take 2 minutes now to vote by:
Registering for a Pick My Project account.
Select your local community by entering your residential address and you can
then browse the project ideas in your area.
Shortlist 3 projects including the Inaugural Annual Sandringham Festival
at Trevor Barker Oval, Sandringham and submit your vote.