Sandringham FC Gala Auction Dinner 2019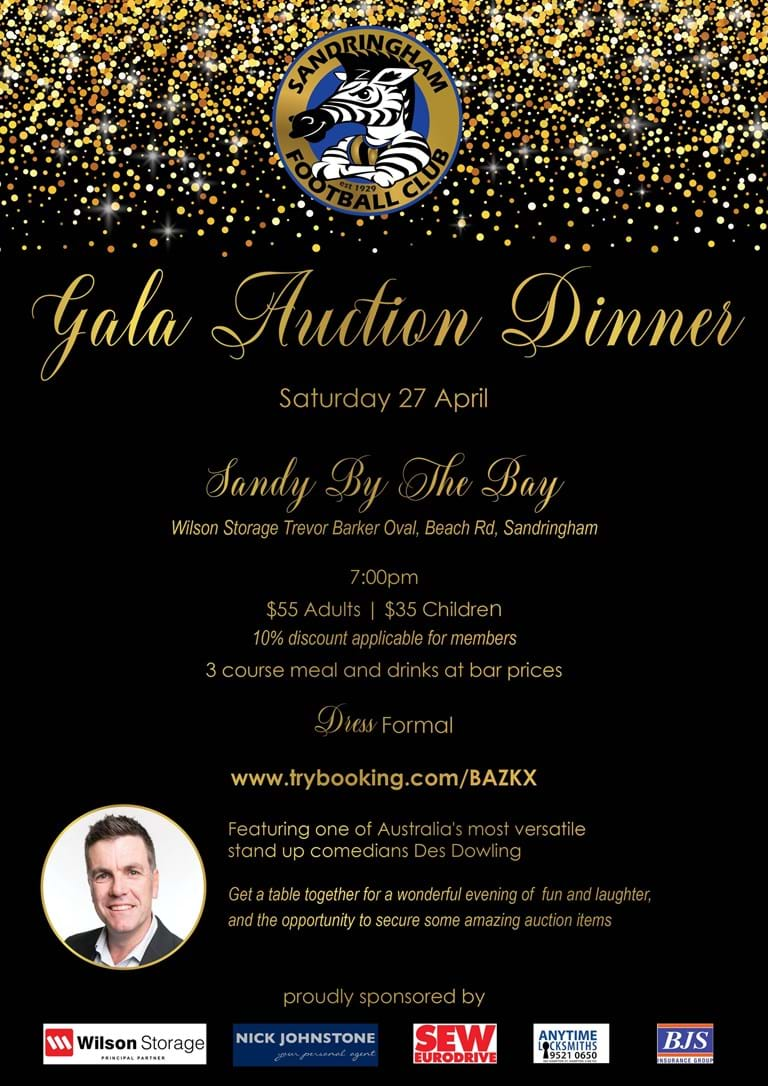 03/03/2019
The Sandringham Football Club Gala Auction Dinner is on Saturday 27 April 2019 at Sandy by the Bay, Wilson Storage Trevor Barker Beach Oval, Beach Road, Sandringham.

The Gala Auction Dinner is the major fundraiser for the club and is attended by over 140 people. Last year, such items that were up for grabs in the live and silent auctions were:
AFL Grand Final tickets
Samsung 65inch LED TV
St Kilda Saints Corporate Suite experience
for 12 people


To make the 2019 Gala Auction Dinner even better than last year, we need your help!
If you are able to donate goods or services, it would be greatly appreciated and will help ensure success of the night. Find the Donation Form below.
All donators are acknowledged accordingly prior to the event, at the event and post the event.


Plenty of items are to be won through our live and silent auctions, and with Australian
comedian Des Dowling in attendance, this really is the event not to miss!

Tickets to the event cost $55 ($50 for members) and include a 3 course meal with
drinks available at bar prices. Grab your tickets through the button below!